Butternut squash soup base .

Now that fall is soon approaching, I'm craving warm, creamy soups as well as squashes and pumpkins. So, why not combine the two with a squash soup? To my delight, I found one of my old recipe creations for a butternut squash soup base a few days ago, made up a batch, and am still left with plenty of portions four days later.

Before you go out and load up on the ingredients for this recipe, let me warn you: this is a soup base. The taste of this soup is warm and comforting, but very mild. It is meant to be added to (see my addition ideas at the end of the recipe). Also, this soup isn't chowder-ey: its consistency is like a thick broth, not like thick mashed potatoes. Finally, this recipe makes a lot of soup: you'll have leftovers to mess with for a good week if two or three people are sharing it. Otherwise, I think that you should definately try it.

Ingredients
1 butternut squash
2 medium yellow onions
1 clove garlic, minced
1 tablespoon extra virgin olive oil
10 cups water
4 vegetable bullion cubes or 4 teaspoons vegetable bullion paste
salt and pepper

Equipment Required
vegetable peeler
serrated knife
paring knife
large soup pot
immersion blender or regular blender (immersion blender recommended)
small collander

Directions
First, peel your squash with a vegetable peeler. Then, cut up your squash into chunks like this: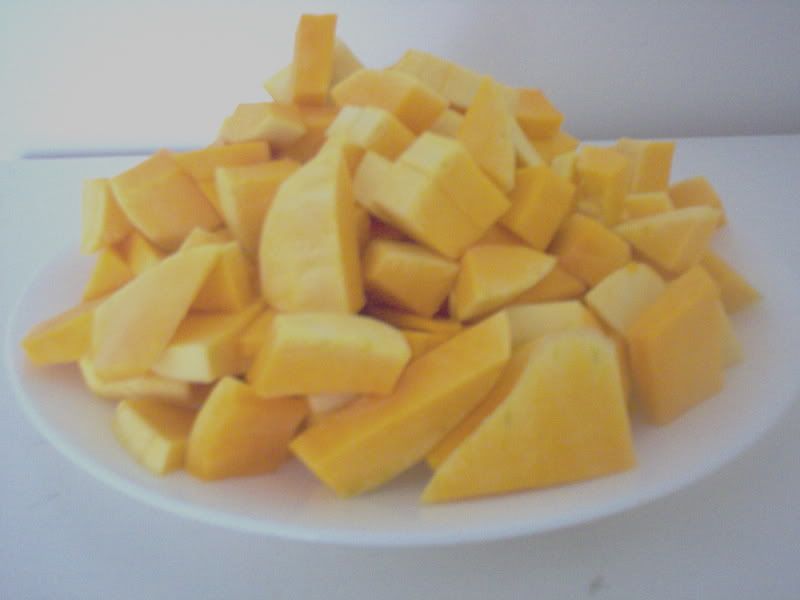 Reserve the seeds from the squash, and rinse them in a collander. Put this aside. Now, coarsely chop your onions and mince your garlic. Heat up your olive oil in the large pot on medium-high heat, add the onions and garlic, and saute until brown (about 15-20 minutes). They should look like this: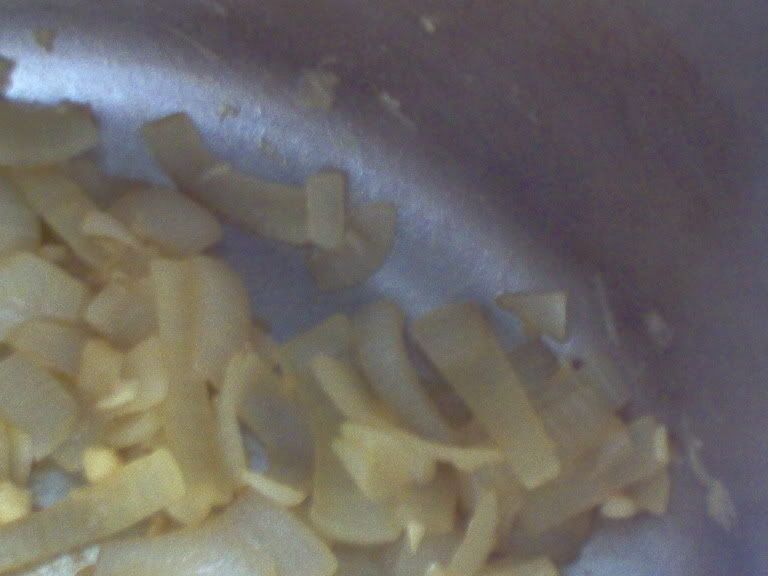 Now, add your water and squash chunks. Also add your bullion (I use a paste bullion like the one pictured below, but cubes are also fine).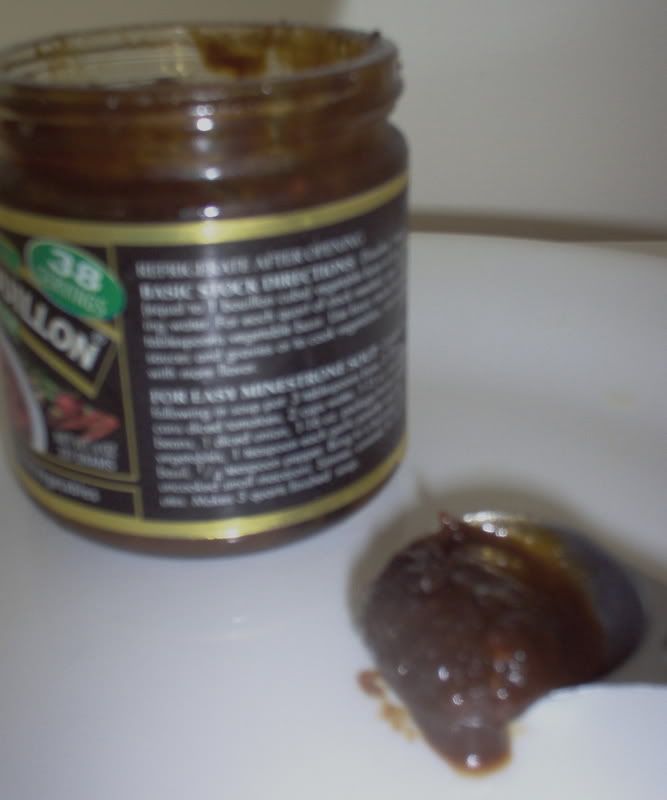 Stir up your soup, adjust the stove to high heat, cover and bring to boil. Let boil until squash chunks are tender, about 15 minutes. While soup is boiling on stove, preheat your oven to 350 degrees F, place squash seeds in a small baking dish, add a dash of salt, stir, and roast in oven for 10 minutes (these seeds will be a garnish to the soup). Remove from heat, and use immersion blender to puree the soup (or puree with regular blender, in batches, until all soup is smooth). Now, season to taste with salt and pepper. Your soup base is now ready.
You can eat this soup alone, or you can make additions to pep it up. Possible additions to the soup are:
media

crema

pasta (elbow macaroni is good)

pierogi's

ravioli

Basil and

parmesan

cheese (freshly grated)

cayenne powder (in moderation)
For a light lunch, I like to serve the soup with the roasted squash seeds and some crusty bread, like this:
Enjoy!